"For Whom the Bell Tolls" was my favorite novel, and its hero, Robert Jordan, my literary idol. Like him, Delmer Berg fought in Spain, for love.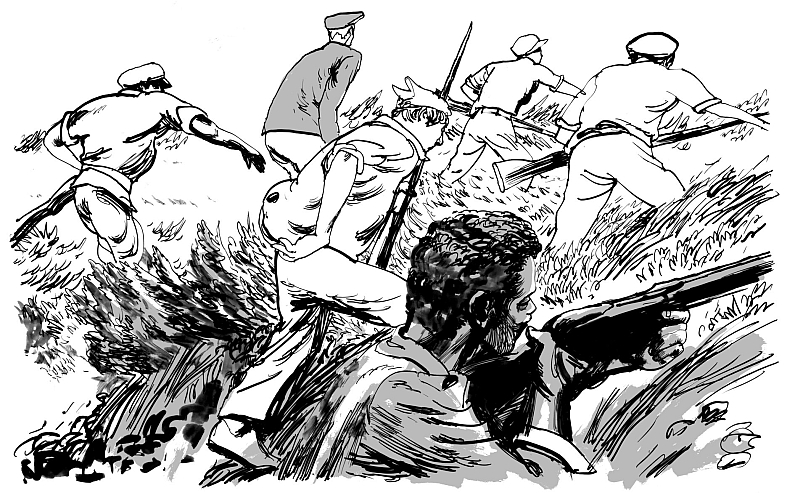 AN interesting obituary appeared in The New York Times recently, though the death of its subject last month was largely unnoticed beyond his family and friends.
That's not surprising. Delmer Berg wasn't a celebrity. He wasn't someone with great wealth or influence. He had never held public office. He was a Californian. He worked as a farmhand and stonemason. He did some union organizing. He was vice president of his local N.A.A.C.P. chapter. He protested against the Vietnam War and nuclear weapons. He joined the United States Communist Party in 1943, and, according to The Times, he remained an "unreconstructed Communist" for the rest of his life. He was 100.
He was also the last known living veteran of the Abraham Lincoln Brigade.
Not many Americans younger than 70 know much about the Lincoln Brigade. It became the designation given to the nearly 3,000 mostly American volunteers who fought in the Spanish Civil War in 1937 and 1938. They fought on the Republican side, in defense of the democratically elected leftist government of Spain, and against the Nationalists, the military rebels led by Gen. Francisco Franco.
The Nationalists claimed their cause was anti-Communism and the restoration of the monarchy, and the Republicans professed to fight for the preservation of democracy. Fascists led the former, while Communists, both the cynical and naïve varieties, sought control of the latter. And into the Republican camp came idealistic freedom fighters from abroad.
The Lincoln Brigade was originally called a battalion, one of several volunteer units that were part of the International Brigades, the name given the tens of thousands of foreign volunteers who came from dozens of countries, and were organized and largely led by the Comintern, the international Communist organization controlled by the Soviets. Franco's Nationalists were supported by Nazi Germany and Mussolini's Italy.
Spain became the theater where the three most powerful ideologies of the 20th century — Communism, fascism and self-determination — began the war that would continue, in some form or another, for more than half the century until the advocates of liberty, and their champion, the United States, prevailed.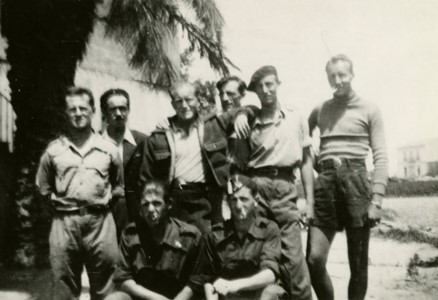 Not all the Americans who fought in the Lincoln Brigade were Communists. Many were, including Delmer Berg. Others, though, had just come to fight fascists and defend a democracy. Even many of the Communists, like Mr. Berg, believed they were freedom fighters first, sacrificing life and limb in a country they knew little about, for a people they had never met.
You might consider them romantics, fighting in a doomed cause for something greater than their self-interest. And even though men like Mr. Berg would identify with a cause, Communism, that inflicted far more misery than it ever alleviated — and rendered human dignity subservient to the state — I have always harbored admiration for their courage and sacrifice in Spain.
I have felt that way since I was boy of 12, reading Hemingway's "For Whom the Bell Tolls" in my father's study. It is my favorite novel, and its hero, Robert Jordan, the Midwestern teacher who fought and died in Spain, became my favorite literary hero. In the novel, Jordan had begun to see the cause as futile. He was cynical about its leadership, and distrustful of the Soviet cadres who tried to suborn it.
But in the final scene of the book, a wounded Jordan chooses to die to save the poor Spanish souls he fought beside and for. And Jordan's cause wasn't a clash of ideologies any longer, but a noble sacrifice for love.
"The world is a fine place and worth the fighting for," Jordan thinks as he waits to die, "and I hate very much to leave it." But he did leave it. Willingly.
Mr. Berg went to Spain when he was a very young man. He fought in some of the biggest and most consequential battles of the war. He sustained wounds. He watched friends die. He knew he had ransomed his life to a lost cause, for a people who were strangers to him, but to whom he felt an obligation, and he did not quit on them. Then he came home, started a cement and stonemasonry business and fought for the things hebelieved in for the rest of his long life.
I don't believe in most of the things that Mr. Berg did, except this. I believe, as Donne wrote, "no man is an island, entire of itself." He is "part of the main." And I believe "any man's death diminishes me, because I am involved in mankind."
So was Mr. Berg. He didn't need to know for whom the bell tolls. He knew it tolled for him. And I salute him. Rest in peace.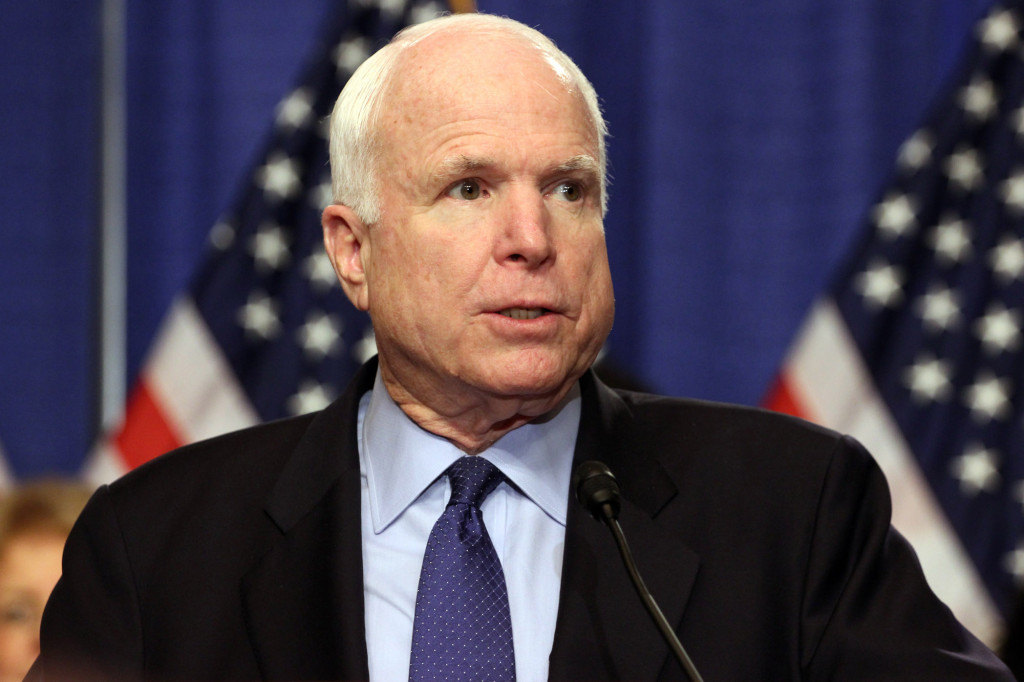 New York Times, march, 24, 2016
John McCain is a Republican senator from Arizona.